Welcome to AdC's Young Adult Section ~~ YAdC
AdC continues to expand and reach all readers from all genres. We take every step to bring you the latest and most recent reviews we can. Our reviewers at AdC keep you updated on the latest fiction. In addition, on the new YA pages, we will strive to continue to offer you in-depth interviews of your favorite authors, educational and entertaining articles, news, trivia, contests, and tons of reviews. AdC wants to keep reading fun for everyone. We have YA Books for you to read.
Our 4 1/2 and 5 star reviews are linked and underlined. Please subscribe to the magazine or purchase the current issue for access to all other reviews. Thank you.
The latest YA Reviews:
*Trial by Fire (The Worldwalker Trilogy) by Josephine Angelini
Imperfect Spiral by Debbie Levy
Love Disguised by Lisa Klein ****
Taste Test by Kelly Fiore
The Mourning Hours by Paula Treick DeBoard

YAdC Sneaky Peeks
Welcome to the YAdC Chapter Preview Section

AdC's Bookshelf || Advertise || Articles || Author Interviews || Author List || Contact Us || Conventions/Conferences || Meet the AdC Staff || Resources || Subscribe || The Scratching Post Blog
Welcome to Affaire de Coeur book reviews website.
The only place where you can have an Affaire…Without the Guilt
Spotlight On: Jennifer Probst
Sneak Peek: everywhere and every way by Jennifer Probst
Spotlight On: Rachel Brimble
Sneak Peek: Saved by the Firefighter by Rachel Brimble
Book Obsessed Babes Have Fun (Author/Reader Event)
Romancing the Smokies (Author/Reader Event)
Give Poetry a Chance!
Becoming a Bestselling Author
Reviews, reviews, and more reviews.
We're so glad you've come to visit us. Grab a few snacks, a refreshing beverage,
kick back, and relax in your favorite comfy chair. Settle in for some awesome authors and great reading.
The latest Affaire de Coeur book reviews.
We have all of your favorite genres:
Contemporary Erotica Historical Mystery/Suspense Paranormal The Booty
AdC's Bookshelf– Where you'll find the best books, from all different types of genre, for your TBR: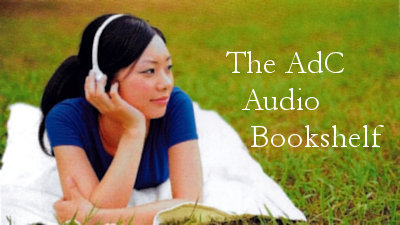 The latest
from our favorite authors!
Author of the Month
K. E. Saxon
Affaire de Coeur's
July Calendar Girl
Sneak Peek K. E. Saxon's
Nordic Moon
She was his captive, he was her slave . . .
On a faraway island where the kings of both Norway and Scotland vie for control, a fierce Norse warrior lord and a Highland lady are forever unwillingly bound by the child she bore him and the passion they share. Continue reading




***************************
Check out our most recent blogs and articles:
Kat Martin Q & A What does writing mean to you? Continue reading.
Pambling Roads ~ Colorado Pambling Roads brings you to Denver, Colorado where we will meet up with family and enjoy some of the finer fun spots in the Denver area. Continue reading.
Pambling Roads ~~ Idaho and Wyoming
Pambling Roads, Meeting the Americans continues. Our travels bring us to Yellowstone National Park and Old Faithful! We met people from all over the world and from all over North America. There wasn't one moment when we weren't rubbernecking to see everything we possibly could. I call Yellowstone the Animal Kingdom of the West. continue

***************************
Interested in being a guest reviewer or staff reviewer for Affaire de Coeur magazine?Guidelines
Our author's page is a list of over 300 authors we have reviewed.
Blog with us at The Scratching Post.
The AdC Resources page is available for our readers and authors. If you work in the publishing industry, an editor, PR, agent, or publisher, and are interested in being added to our resources page, please e-mail us and let us know. We will gladly add you to our page.
Having a good year? Want to help those in need? Give a helping hand and visit our Helping Hand's page.
The Bookie Jar is Back!! Who stole the bookie from the Bookie Jar? Who me? Not me!
We've got SWAG from Romancing the Smokies. Compliments of Donna Wright and her authors who added their goodies to the bag! We're giving them away. That's right – giving - and no shipping fees either! Click on the Bookie Jar for a copy of a free book from our Bookie Jar!
Thank you for visiting Affaire de Coeur
AdC's Bookshelf || Advertise || Articles || Author Interviews || Author List || Contact Us || Conventions/Conferences || Meet the AdC Staff || Resources || Subscribe || The Scratching Post Blog
Corporate Office: 3976 Oak Hill Rd. Oakland, California 94605