Affaire de Coeur Magazine
Welcome to Affaire de Coeur
The only place where you can have an Affaire ... Without the Guilt
Interview with Affaire de Coeur's December Calendar Girl
Read an excerpt of Chicken Caccia Killer
Author! Author! Meet more of our AdC Authors! Author Interviews
The Latest Books and Reviews From Our Favorite Authors
Click for AdC Magazine's 4 1/2 and 5 Star November/December Book Reviews
Affaire de Coeur Magazine ~~ Striving to Give You Our Best
More Stocking Stuffers
Click on the book covers to read the chapter previews.
When Nick invites her to Alaska, Samantha decides to find out, never guessing the depths she'll discover in him or the tangle of murder, kidnapping, and danger about to engulf them both… Read the Sneak Peek
A one night stand can't possibly mean forever...Detective Jared Manning met his match at a bar. After a night of passion, she sneaks out of his bed without so much as a note. Problem is, now he can't
find
her. Read the
Sneak Peek
Megan does have something she's hiding, but it's not what Cal thinks. Ultimately, the truth will make it impossible for him to see their African adventure as a simple seduction—and to let her go. Read the Sneak Peek
Sexy, suspenseful #2 novel of the Mind's Eye Series finds psychic detectives Levi Wolfe and Trudy Tucker facing a murderous, unknown foe who is determined to destroy everything beautiful in Levi's life -- including Trudy. Will Levi's love claim her or kill her?
Read the
Sneak Peek
.
Books are a gift that last a lifetime. And what's even better?
A subscription to Affaire de Coeur PDF online issue.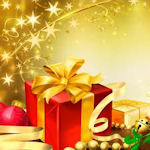 Special Holiday Rates
THREE YEAR SUBSCRIPTION -- $33
TWO YEAR SUBSCRIPTION -- $22
ONE YEAR SUBSCRIPTION -- $11
Keep up with what is new each month. Join our newsletter (It's FREE)
The 2015 Affaire de Coeur Calendar is here. If you would like a free copy, please email pamackerson@adcmagazine.com. Enjoy!
Click on the image to browse our calendar, compliments of Printing Center USA.
Hotlight On Stocking Stuffers
Click on the covers to read the Sneak Peeks.
Support our authors
AdC's blogs and articles:
Pambling Roads ~~ Arizona to Texas
Our dream come true, the Grand Canyon. For over twenty years my husband and I have planned to go to the Grand Canyon. Every time we made plans to take the trip something, somehow, some way, always ended up happening and the dream vacation was put on the back burner. continue
Authors Wonder, Now what? Facebook changes its newsfeed policies
Duffy Brown announces her latest release Geared For the Grave
A Kiss Tribute for Veteran's Day
Pambling Roads ~~ Idaho to Utah
Pambling Roads continues as we explore the western U.S.A. Our travels this time takes us from Idaho to Nevada, and then onward to Utah. We met so many different people from all over the world. It was absolutely one of the most memorable trips so far.Continue reading the travel article
Kat Martin's Nothing But Velvet
Jodi Thomas
A Place Called Harmony
~ ~All three men were prepared for the challenge of building a town but unprepared for the depth of love they found as they build their families.
Continue
Leanne Tyler The Good Luck Charm ~~ Three chances at love, one match making bloodhound and a good luck charm. continue
Well, we can market ourselves, our books, our stories, and anything else we want to sell. And really it can be set up with simple standard ideas on how to sell yourself, which in return, sells your merchandise. Authors already know who they want to sell to: Everyone and Anyone Who Reads!
continue
~~~AdC Tidbits~~~
The printing press was invented by a German named Johannes Gutenberg in 1436. The printing press revolutionized book production creating an easier way to spread knowledge and encourage people to learn to read.
"A dream doesn't become reality through magic; it takes sweat, determination and hard work." --Colin Powell
...379
Affaire de Coeur Magazine
3976 Oak Hill Road
Oakland, CA 94605